It's time!
If you've been around for a while, you may remember that every year, I used to work with a selection of beautiful small businesses to bring you a gorgeous Christmas Gift Guide.
I haven't done one for a couple of years. But it's back!!
And it's GOOOOORGEOUS! I'm so excited to show you these pieces…
FOR THE HOME
Handmade Barn Star
Price: £24.00 – £34.00
Description: Traditional Authentic Amish Tin Barn Stars in a range of colours and 3 different sizes, deliciously chippy and a delight to style. Happy on the wall or tucked on a shelf, styled up for a flatlay, the styling possibilities are endless.
Link: https://www.gettingstuffdoneinheels.com/product/barn-stars/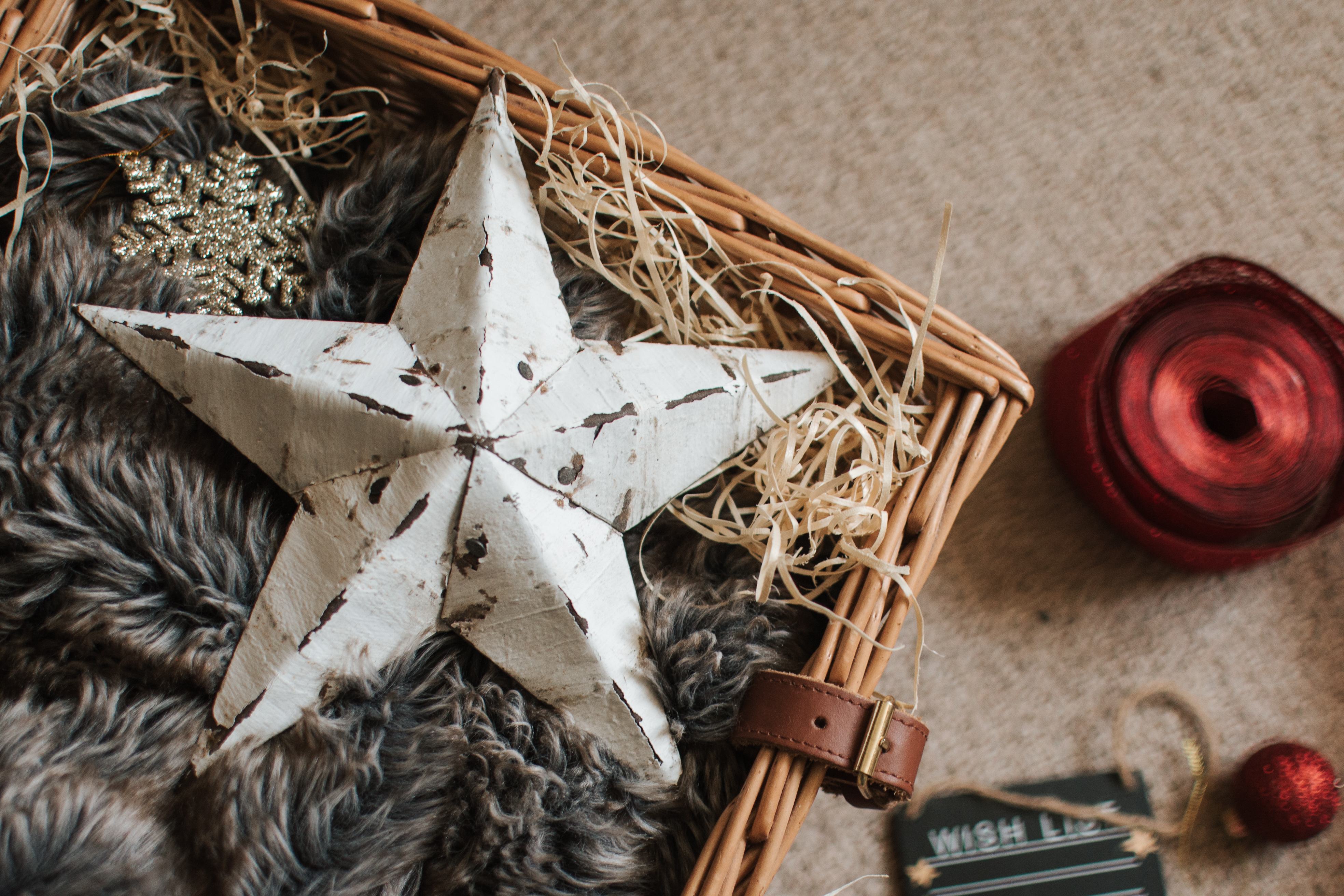 Alpaca Rug
Price: £175 inc VAT + UK mainland delivery by Parcelforce 48 hour for £20.
Description: Handwoven alpaca fleece, from Wye Valley Alpaca Farm, rugs are made from all natural, undyed alpaca fleece. They are soft, hypoallergenic, and versatile. The rugs measure 30" wide by 50" long and are the perfect size to have by a fireside, throw over a sofa or to warm your feet on a bedroom floor.
Link: https://wyevalleyalpacas.com/about-us/alpaca-rugs/
Last Orders: 17th December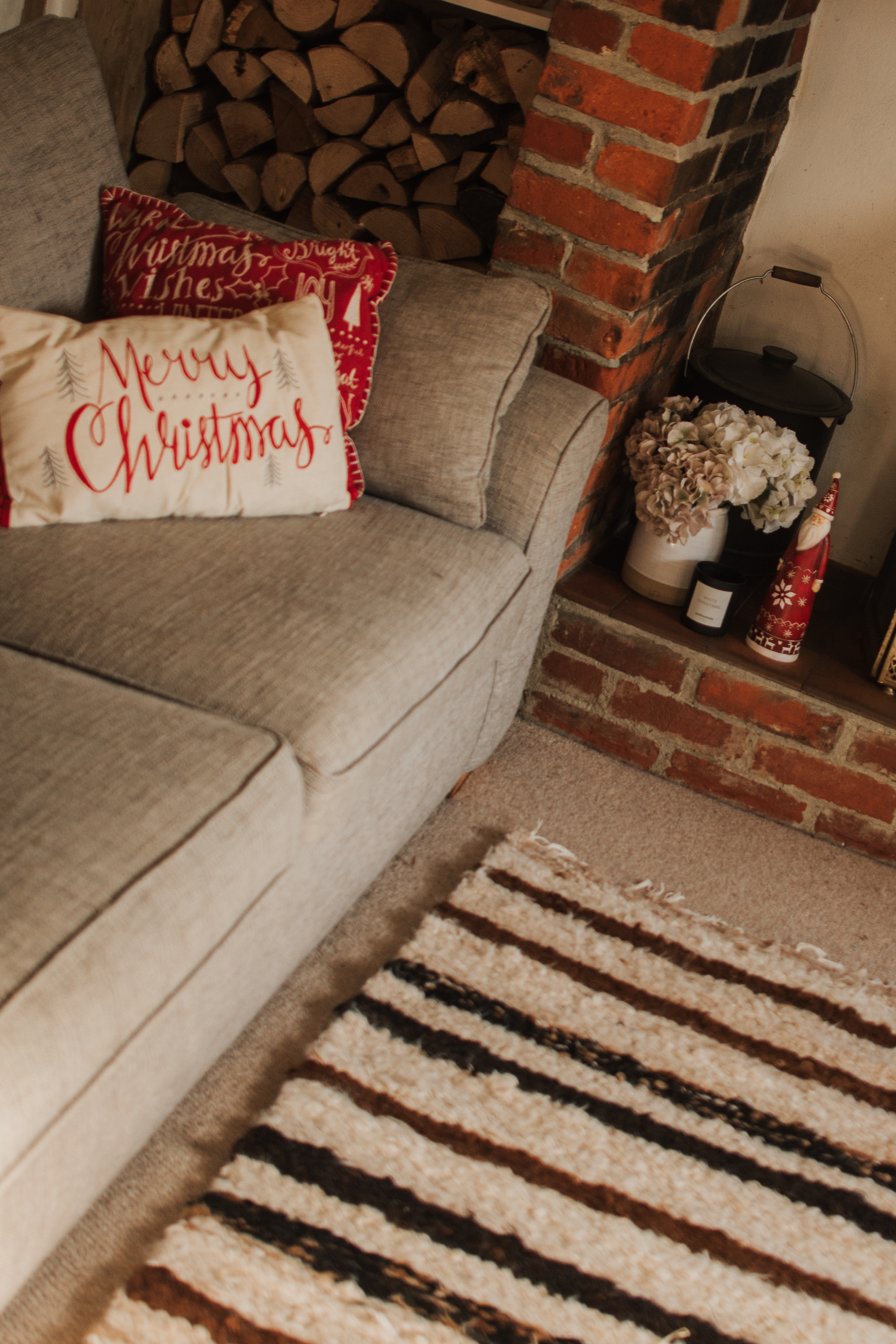 Book Vases
Price: From £26.50
Description: For anyone who loves books and or flowers this is the perfect home accessory. This ceramic vase makes a lovely gift. Size: H14 x W10 x D5.5 cm.
Link: https://www.sourcelifestyle.com/product/secret-garden-book-vase/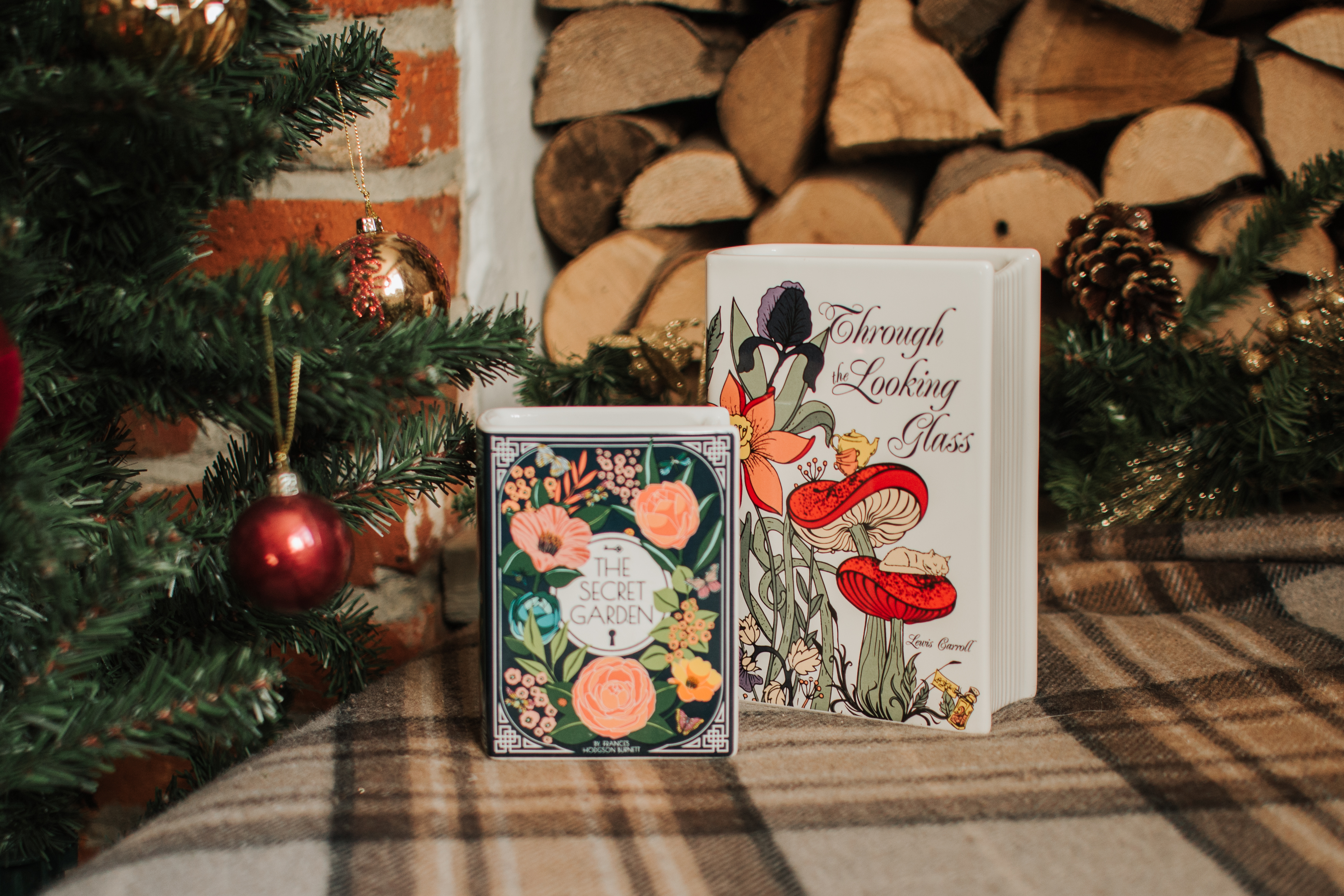 Cordless Lightbulbs
Price: £29.50
Description: How cute are these Cordless Lightbulbs? Although they looks like bulbs they are actually rechargeable lights. This seemingly magic lightbulb design is based on the Edison bulb with a modern twist. Tiny LED's have been used to re-create the look and feel of an old school filament bulb. Perfect to place anywhere in the home from the shelf in the living room or kitchen to the bathroom or child's bedroom. After just 1 1/2 hours of charging you will get 6 hrs of loveliness.
The bulb comes with a usb charger and some charge so it is ready to use straight away.
Link: https://www.sourcelifestyle.com/?s=cordless+lightbulb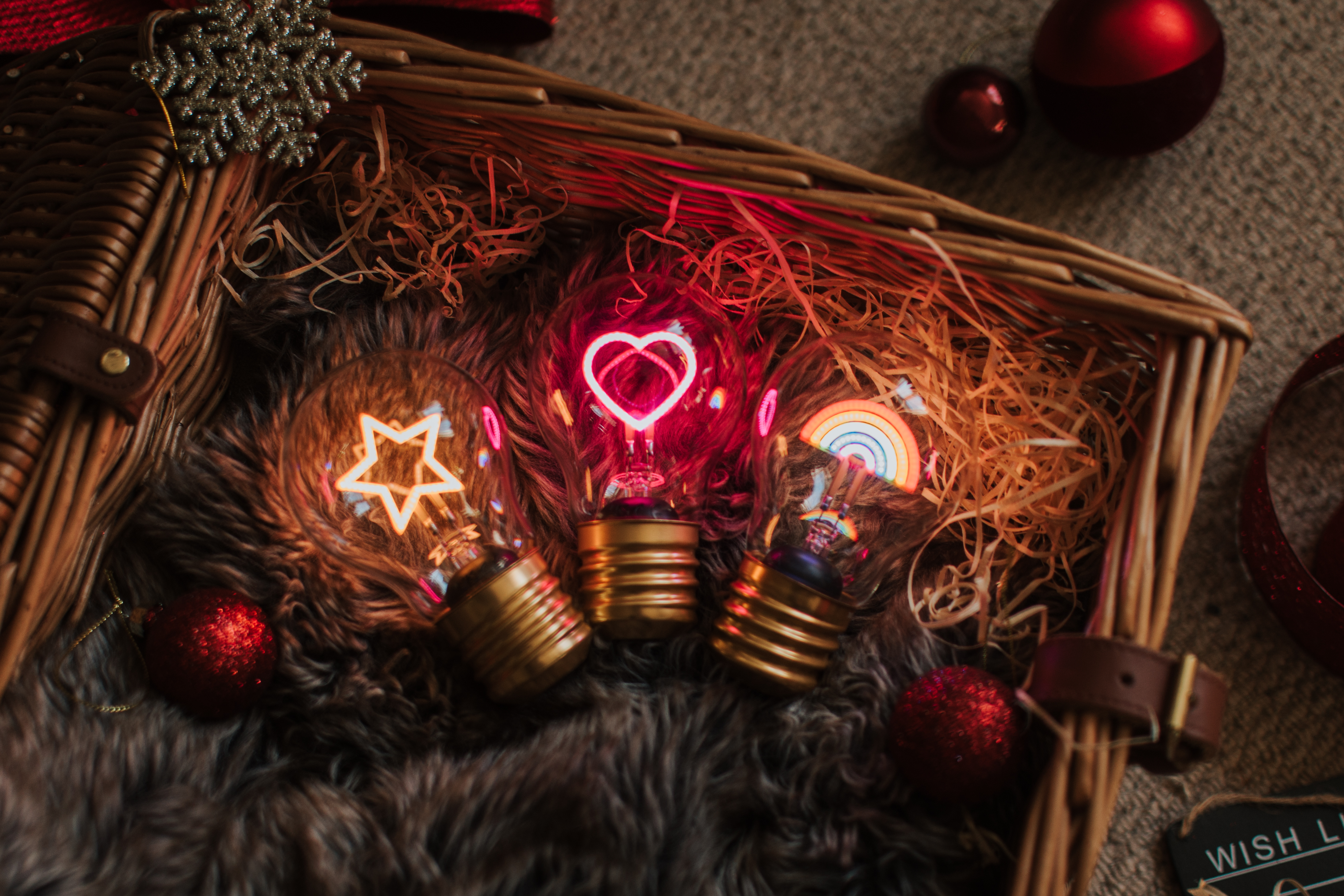 FOR THE KIDS
Children's Books by Johanne Lee
Price: £6.99
Description: My children's books hope to raise awareness of a wide range of topics from conservation to homelessness to kindness - the need for change and preserving the planet, for instance Maximus the Humpback Whale raises the issue of plastic pollution and entanglement in our seas - conservation of the wild and free. Maison Mouse is a homeless mouse will he find a home?
Kenneth teaches children the importance of being kind and Dream Big Little One teaches from a young age we can dream and believe to be anything. All the books raise money for charities such as British Heart Foundation, Whale and Dolphin Conservation, Greater Manchester Mayors Charity and various other charities.
Link: https://www.amazon.co.uk/stores/Johanne-Lee/author/B09GQRKJK3?ref=ap_rdr&store_ref=ap_rdr&isDramIntegrated=true&shoppingPortalEnabled=true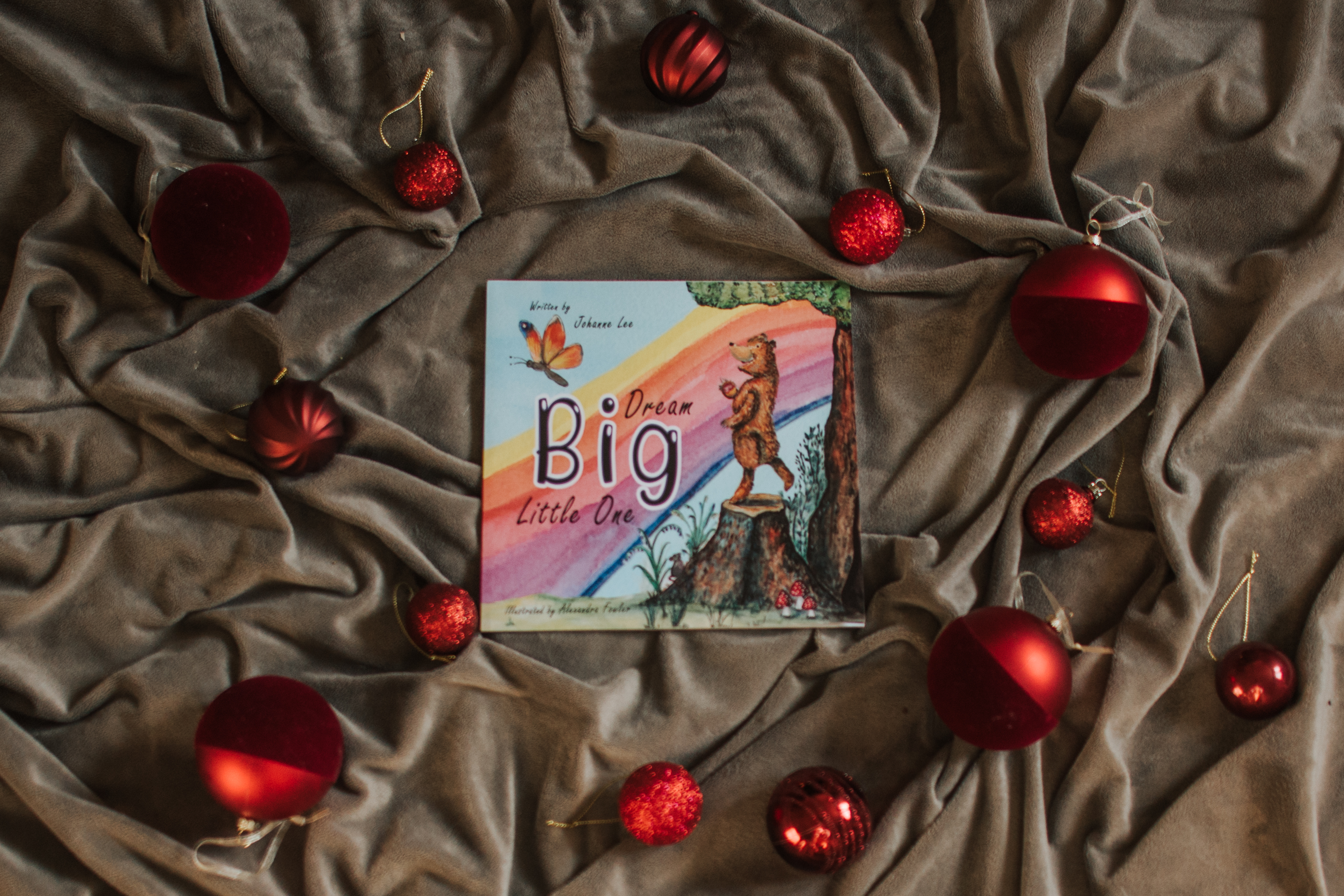 Mabel's Mouse House
Price: £69.95
Description: SILVER winner for BEST TOY DESIGN 3-5 YEARS in the JUNIOR DESIGN AWARDS 2021. The Mabel's Mouse House play set is designed to inspire imaginary play and storytelling. Beautifully illustrated and made from sustainable materials, it is safety tested for ages 3+. Set includes; Mabel Mouse, Mabel's House with garden scene in roof, nightdress, bedding set, mini storybook and a set of illustrated accessories all in a linen drawstring bag. House dimensions: 210mm x 160mm x 190mm.
Link: https://mabel-and-me.co.uk/products/mabel-s-mouse-house-1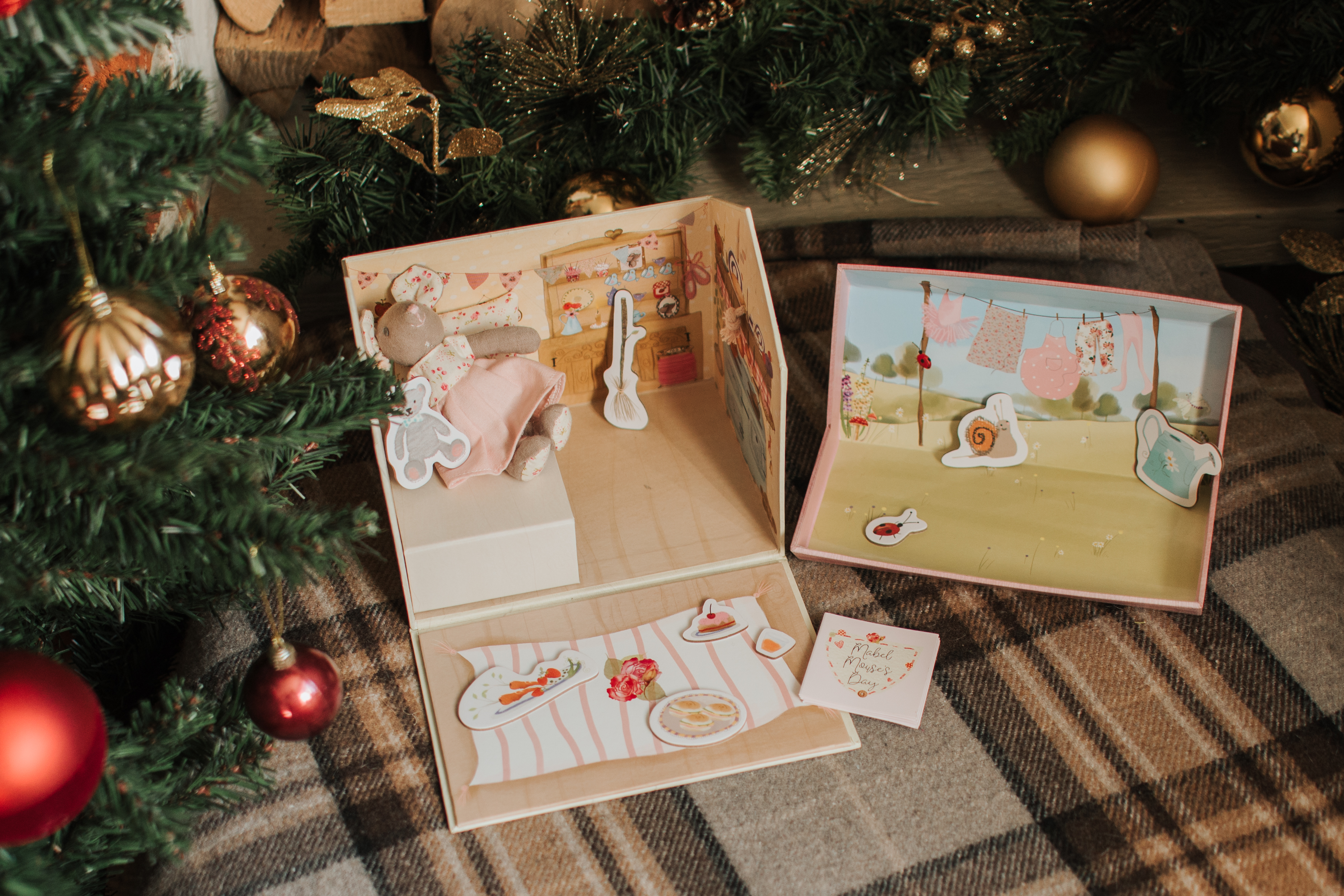 'Funny Things My Kids Say' Journal
Price: £14.65
Description: Kids say the funniest things. You swear you will never forget because it is so funny and then the next day it's gone! This journal is to document all the quotes you never want to forget.
Link: https://writetome.com.au/products/funny-things-my-kids-say-grey?_pos=2&_sid=20f477b69&_ss=r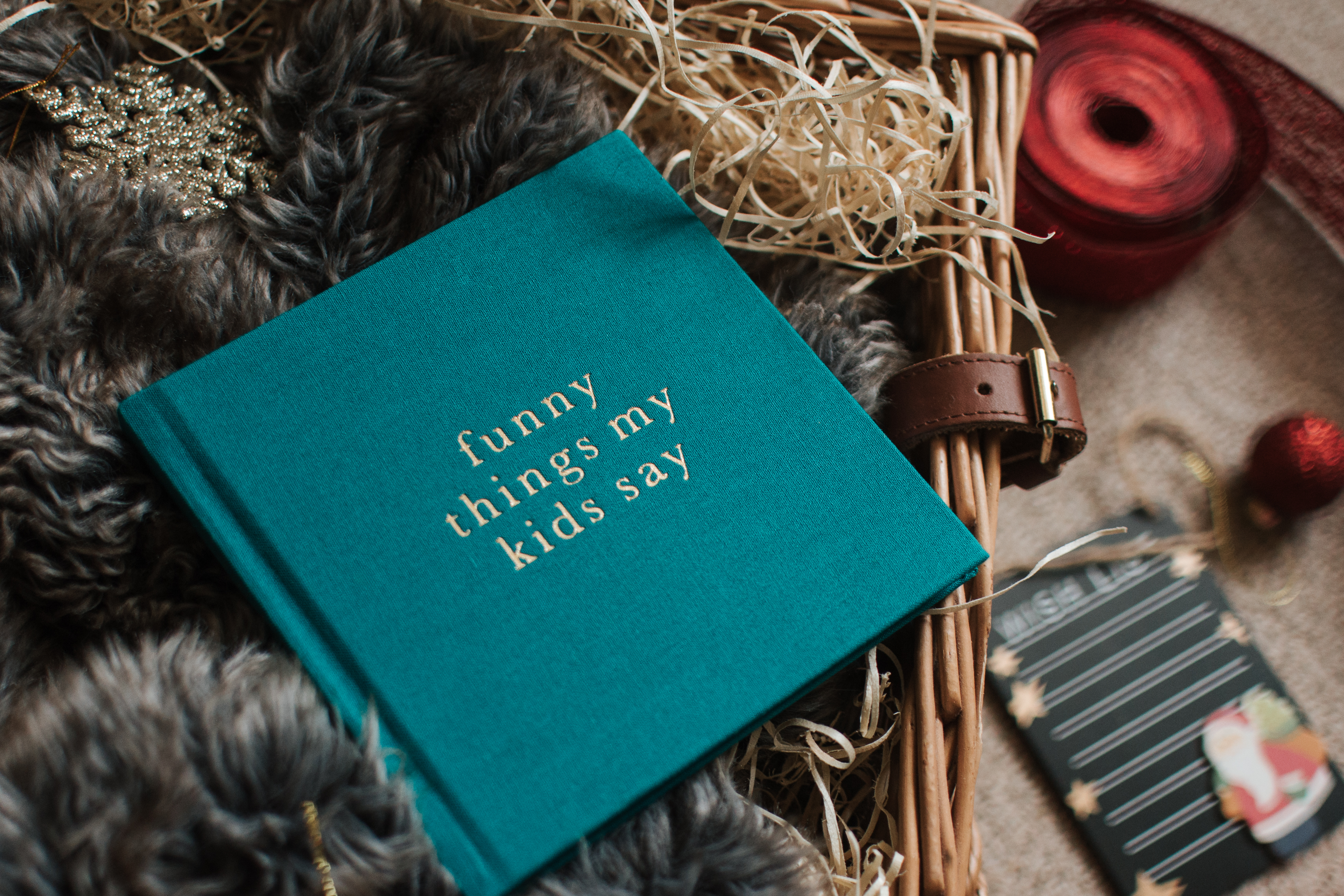 The Kids Journal
Price: £20
Offer: Use code SOPHIEC10 to get 10% off
Desctiption: Make journaling your child's new superpower with The Head Plan Kids Journal! Specially created for children between the ages of 6 -12, your little one can work through this journal alone or with you by their side, providing an opportunity for connection and giving you an insight into their inner world. Featuring a bright and colourful design that's suitable for both boys and girls and certain to improve mood, The Head Plan Kids Journal gives children all the tools they need to develop and sustain a positive mental attitude, from gratitude practices to colourful daily diary pages.

Link: https://theheadplan.com/products/kids-journal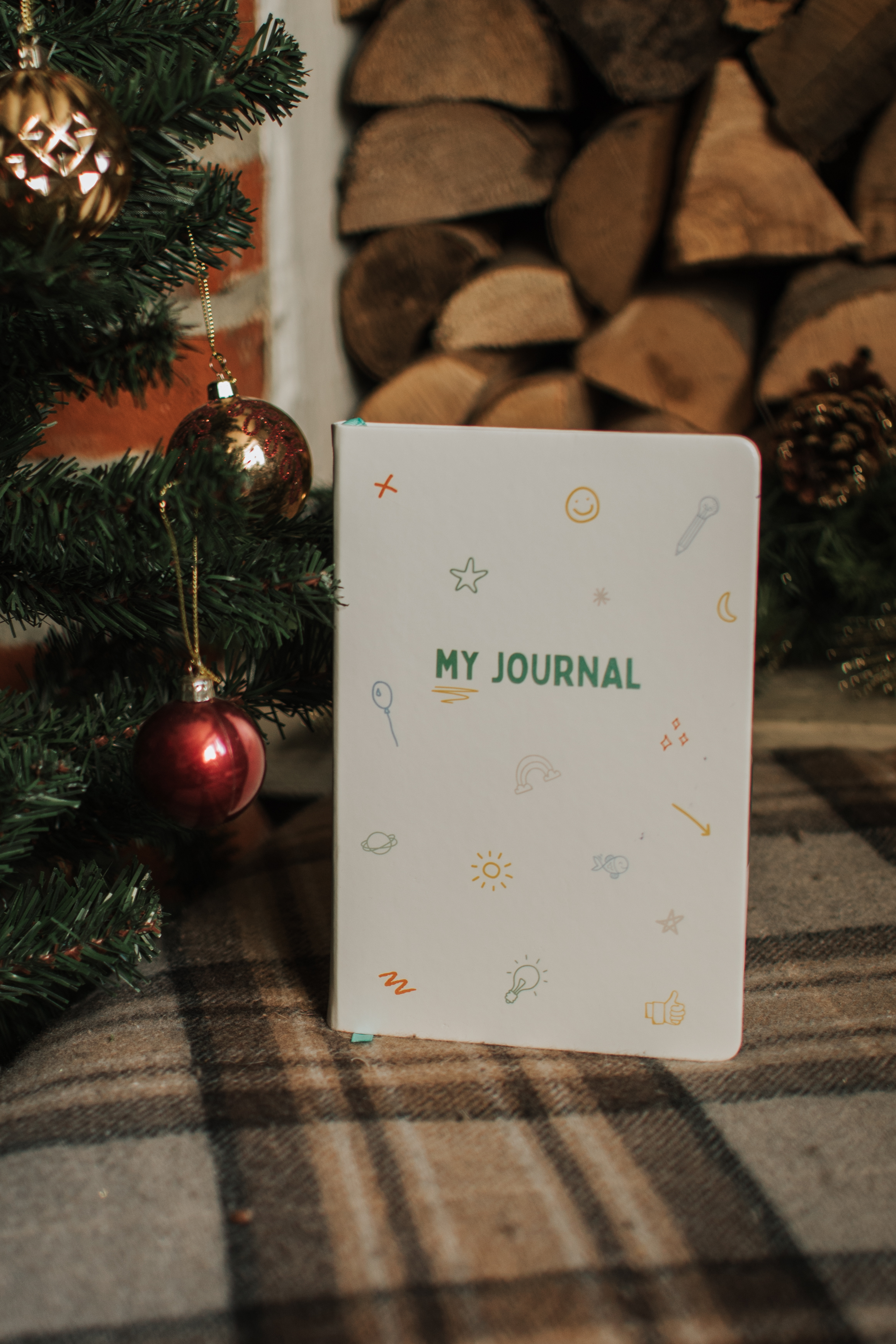 Xmas Colour Hair Bow Gift Box
Price: £18.90
Description: 'Xmas' colour hair bow gift box, a perfect gift for a child who loves to dress up their hair or to give as gifts to friends and saves on buying the bows separately! You will receive three pairs of velvet ribbon bows in red, green and gold on snap fastening hair clips in a gift box. With an option of with or without hand beaded centres.
Please note due to the small beads used these clips would be unsuitable for very young children and babies. Please click 'no beads' option if you would like a bows without beads. If you would like a specific colour or type of bow included in your box please feel free to contact me, or check the other listings in my shop as I do have the bows for sale separately.
The bow box is gift giving ready and is sent out within 1-2 working days by either Royal Mail 2nd Class (3-5 working days) or International Airmail (10-14 working days) please note both are NON-TRACKABLE services.
Handmade in the UK, with free UK delivery.
Link: https://www.etsy.com/uk/listing/1112443851/xmas-hair-bows-bow-gift-box-bow-bundle?click_key=c85bb640c6d74171067b9eec35e97b1daef932a0%3A1112443851&click_sum=3f1f401d&ref=shop_home_active_1&frs=1&sts=1
Last orders: 18/12/23 2nd class and 19/12/23 for 1st class.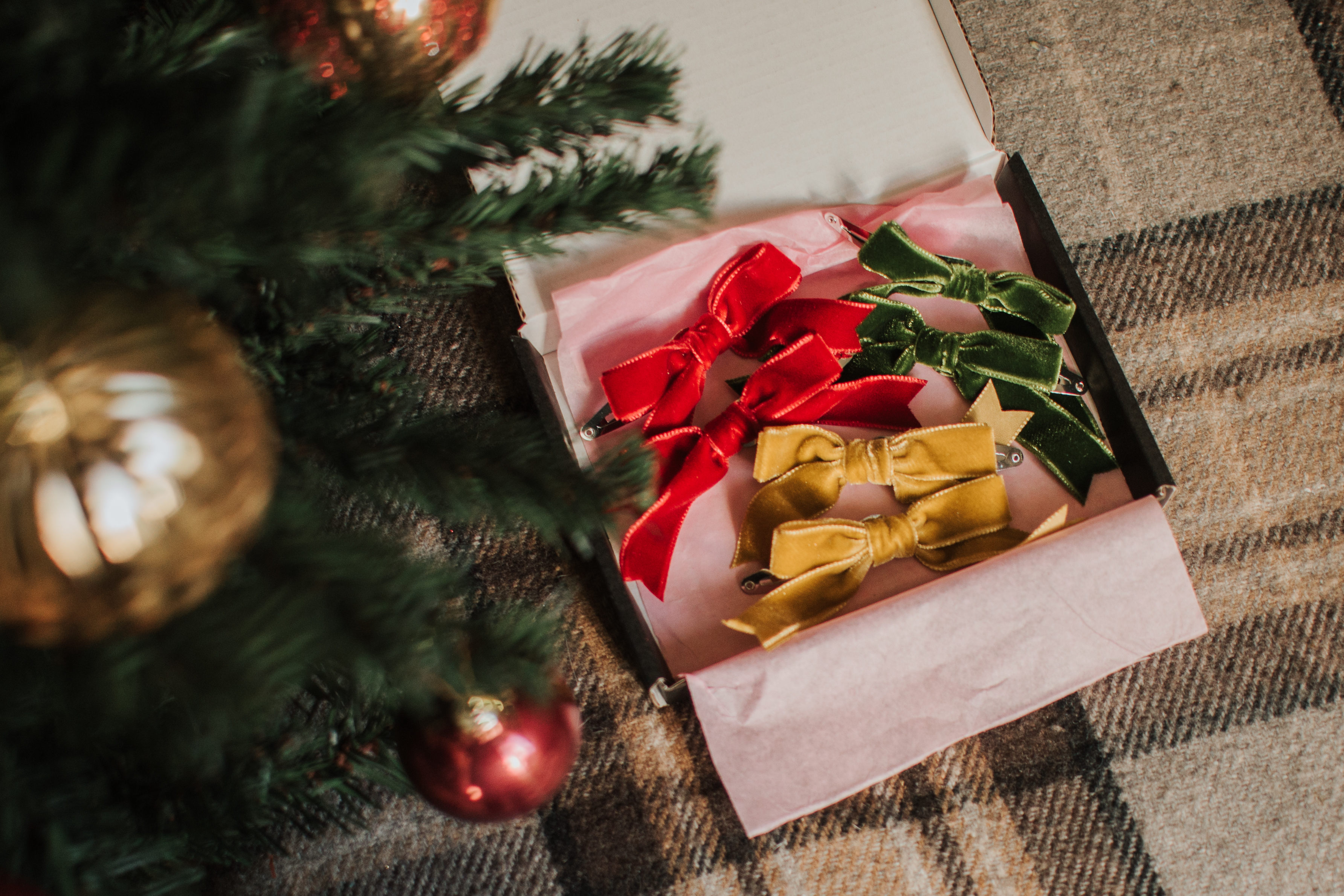 FOR HER
Muru Mother and Child Discs Necklace
Price: £67
Description: This intricate gold vermeil double initial disc necklace features two discs that represent the love and bond between a mother and each of her children.
Link: https://murujewellery.com/products/mother-child-mother-and-child-discs-necklace-gold-p1552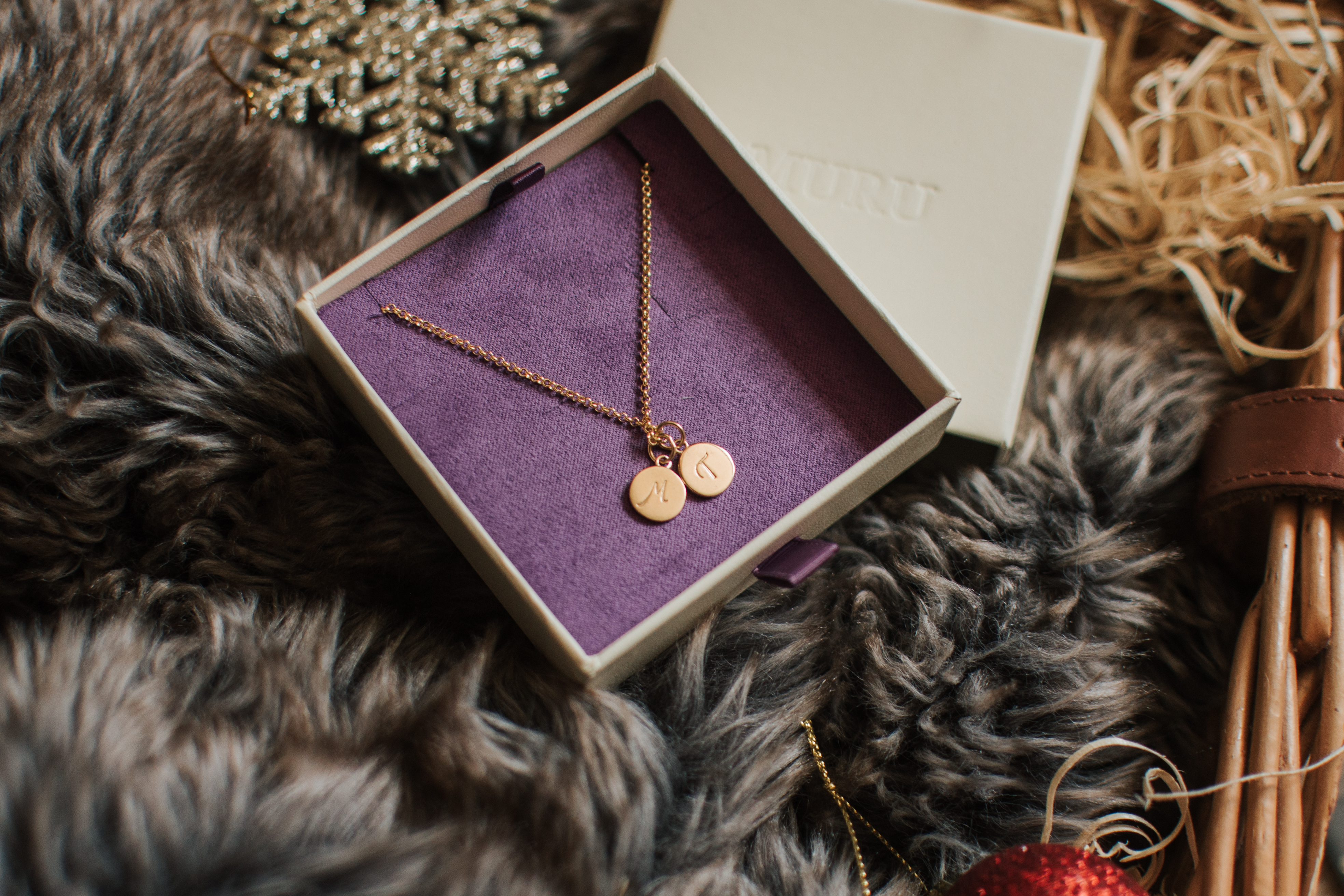 My Five Year Story Journal
Price: £24
Description: My Five Year Story Journal is the perfect tool for helping you to reflect on the highs and lows throughout your life. A beautiful cotton-covered journal that allows you to relive the thoughts and emotions you felt, day by day, over a five-year period.
Link: https://malpaper.com/products/my-five-year-story-journal?variant=40306158403776&currency=GBP&utm_medium=product_sync&utm_source=google&utm_content=sag_organic&utm_campaign=sag_organic&utm_campaign=gs-2021-01-22&utm_source=google&utm_medium=smart_campaign&gclid=Cj0KCQiAuqKqBhDxARIsAFZELmLLGeRKNpC8IbPI6rPd9Ux5PyNCNFW90MCDBzPfAd2hLI7dKvZtUd4aAriTEALw_wcB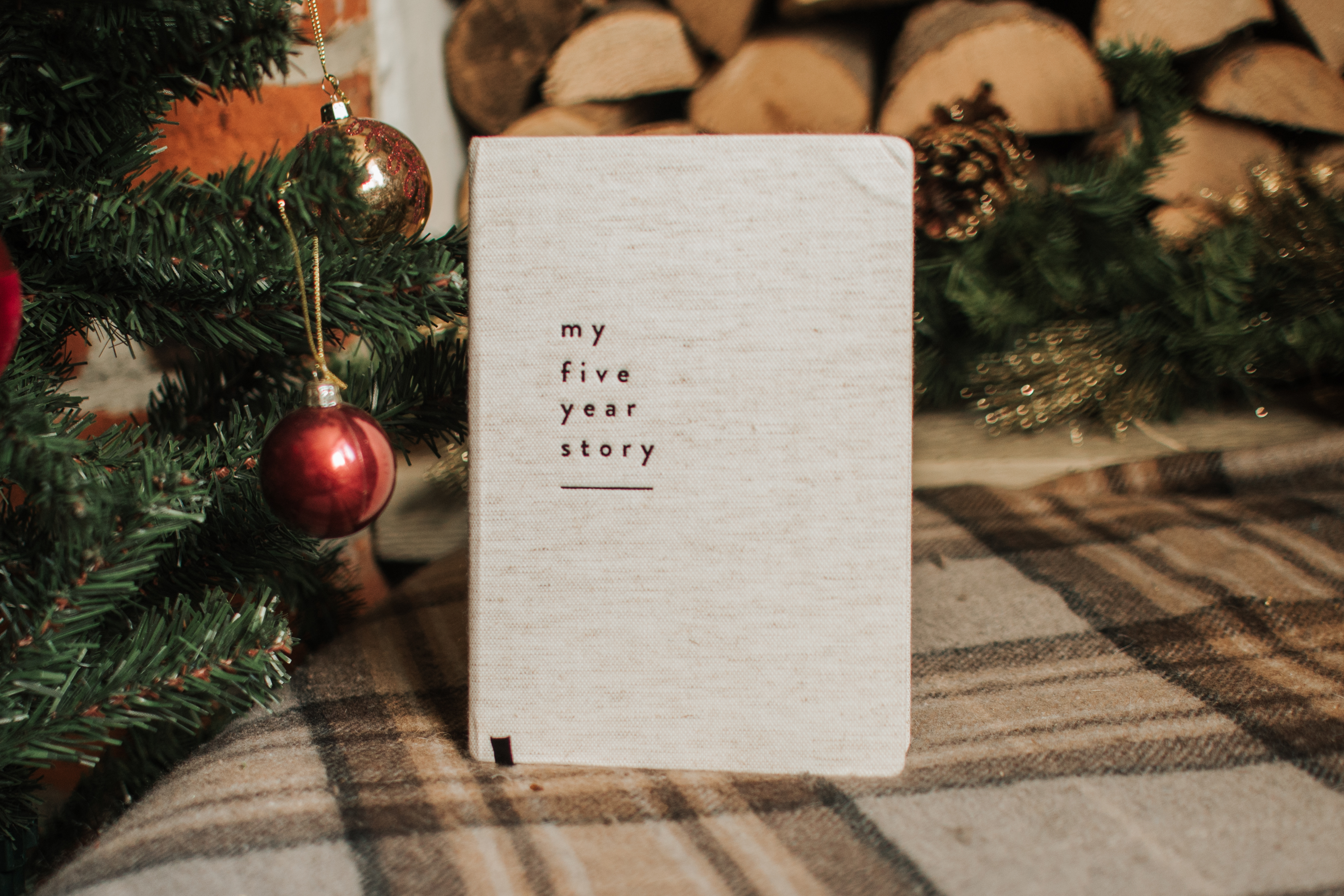 Thalia Aromatherapy Diffuser & Essential Oil Blend
Price: £40
Description: Buy the Thalia colour changing diffuser and your choice of any Freya Natural Therapy essential oil blend. A great saving and a fantastic gift option or indulgent present for yourself! The Thalia diffuser is a colour changing diffuser with low energy LED lights.
Oil blends: Destress Yourself, Immune System Booster, Hormone Harmoniser, Uplifting, Total Relaxation, Simply Pregnant, Focus and Study, Digestive, Detox, After Sport & Winter
Link: https://www.freyanaturaltherapy.co.uk/collections/diffusers/products/xmas-23-offer-buy-thalia-diffuser-with-any-essential-oil-blend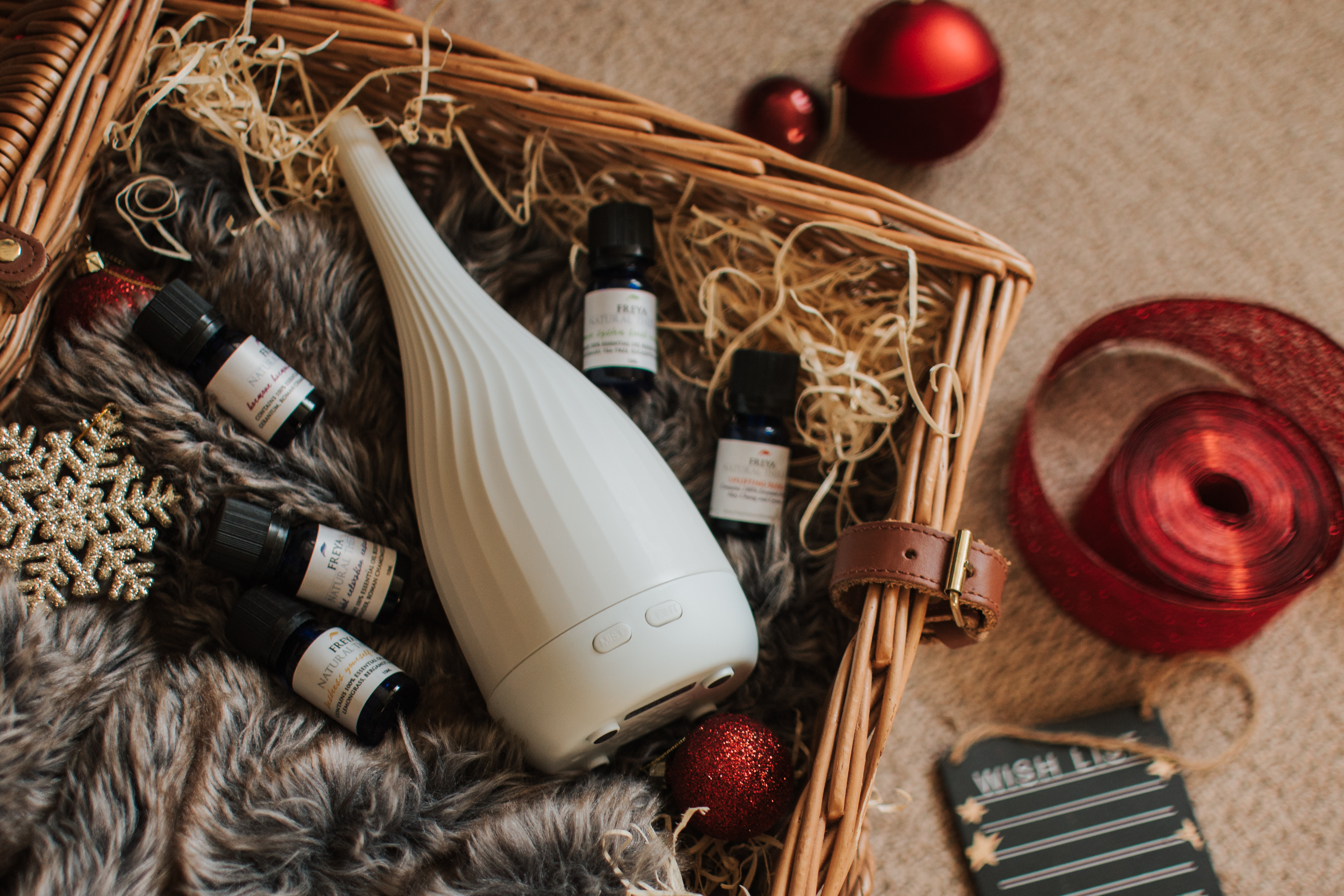 Dragonfly Aromatherapy Necklace and any Freya Natural Therapy essential oil blend
Price: £20
Description: This beautiful aromatherapy diffuser necklace will allow you to wear your favourite essential oil or one of our special blends wherever you go while also experiencing the positive health benefits they provide.
Made from high quality stainless steel to ensure the oils don't tarnish or corrode the metal, these clever necklaces not only look really pretty, but its wearable aromatherapy! Simply place a few drops of your favourite essential or fragrance oil on one of the tiny pads and place inside the magnetic closure lockets. The pendant comes with ten different coloured fragrance pads, so you can select a pad to match your outfit as well as change your oils to suit your mood!
Link: https://www.freyanaturaltherapy.co.uk/products/aromatherapy-jewellery-dragonfly-necklace-25mm?_pos=4&_sid=87558b269&_ss=r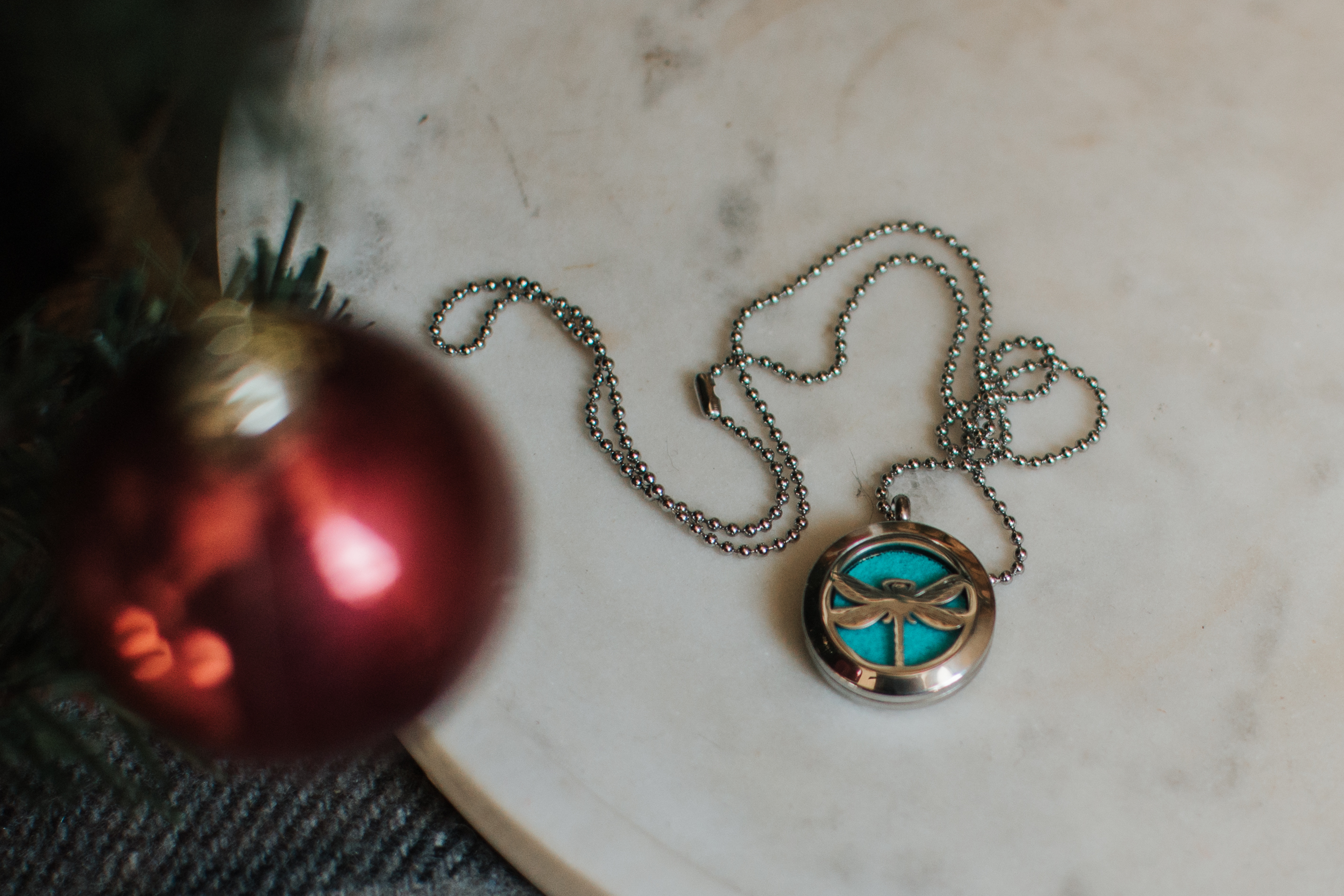 Handwoven Collar
Price: £75
Description: One of our new collars and part of our new 'patchwork' collection, is a smart, cosy and fuss free alternative to a scarf or snood, there's no need to worry about how to tie it, or what to do with the ends!
With a beautiful selection of our neutral hand woven British wool fabrics on one side and a natural lambs wool fleece fabric on the other and 2 vintage buttons for fastening. Hand finished with an embossed cork label.
As with all of our products, this piece has been designed and hand crafted by Charlotte in her rural Somerset studio. Everything is hand dyed, traditionally hand woven and finished to the highest standard.
Link: https://www.fruitbattextiles.co.uk/collars
Last orders: Monday 18th December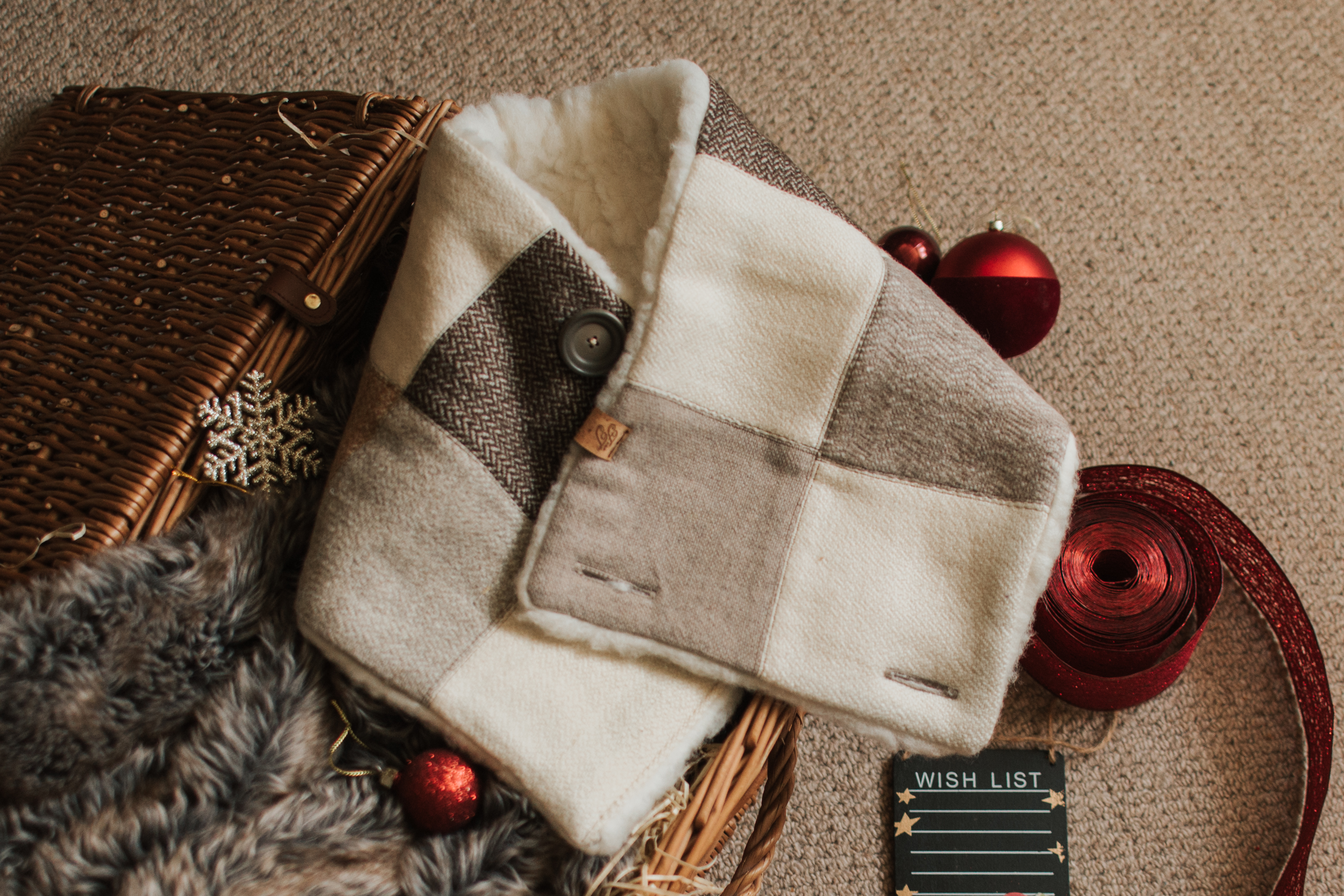 FOR THE EQUESTRIAN
Head Collar & Lead Rope set
Price: £50
Description: Stunning Head Collar and Lead Rope Set Light Blue Fleece Poll Head Collar, with Blue, Purple & Turquoise Braiding
Link: https://handcraftedhorseware.sumupstore.com/product/stunning-head-collar-and-lead-rope-set
Last orders: Last date for ordering, subject to me still having stock, is Dec 1st.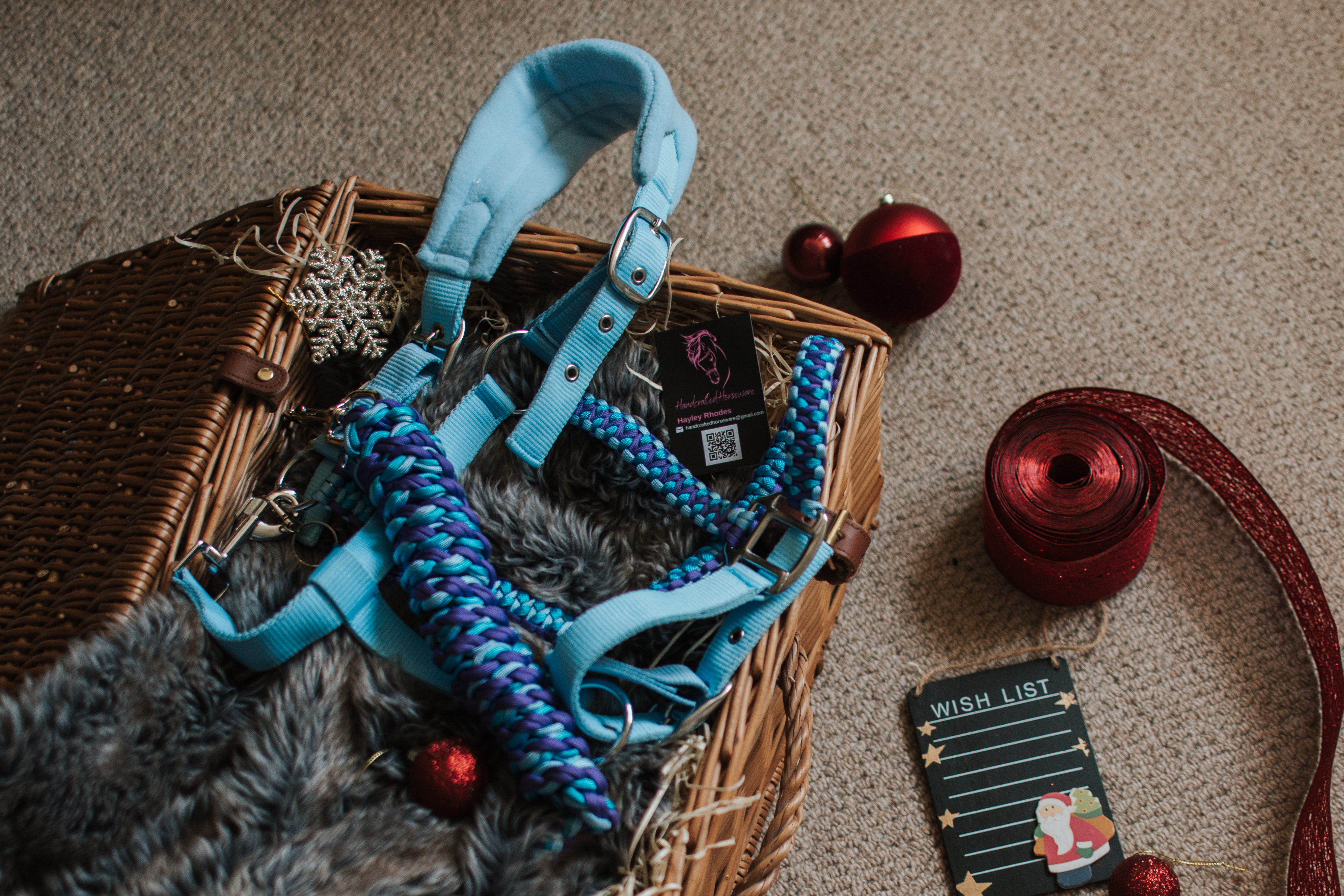 SMART™ Sheepskin Half Pad
Price: £120
Offer: SAVE £20 with code: SCXMASGIFT23 includes free UK shipping before 11th December 2023
Description: Elevate your horses' comfort under saddle - without adding bulk. Made using genuine Australian merino sheepskin for an added layer of premium comfort and pressure distribution. With no rolled, bulky edges, the SMART™ Sheepskin Half Pad maintains an even fit under the saddle with clearance around the spine and wither to avoid peak pressure areas.
Last orders: Before 11th December for FREE Xmas delivery
Link: https://www.smartsaddles.com/shop/SMART%E2%84%A2-Sheepskin-Half-Pad-p587923740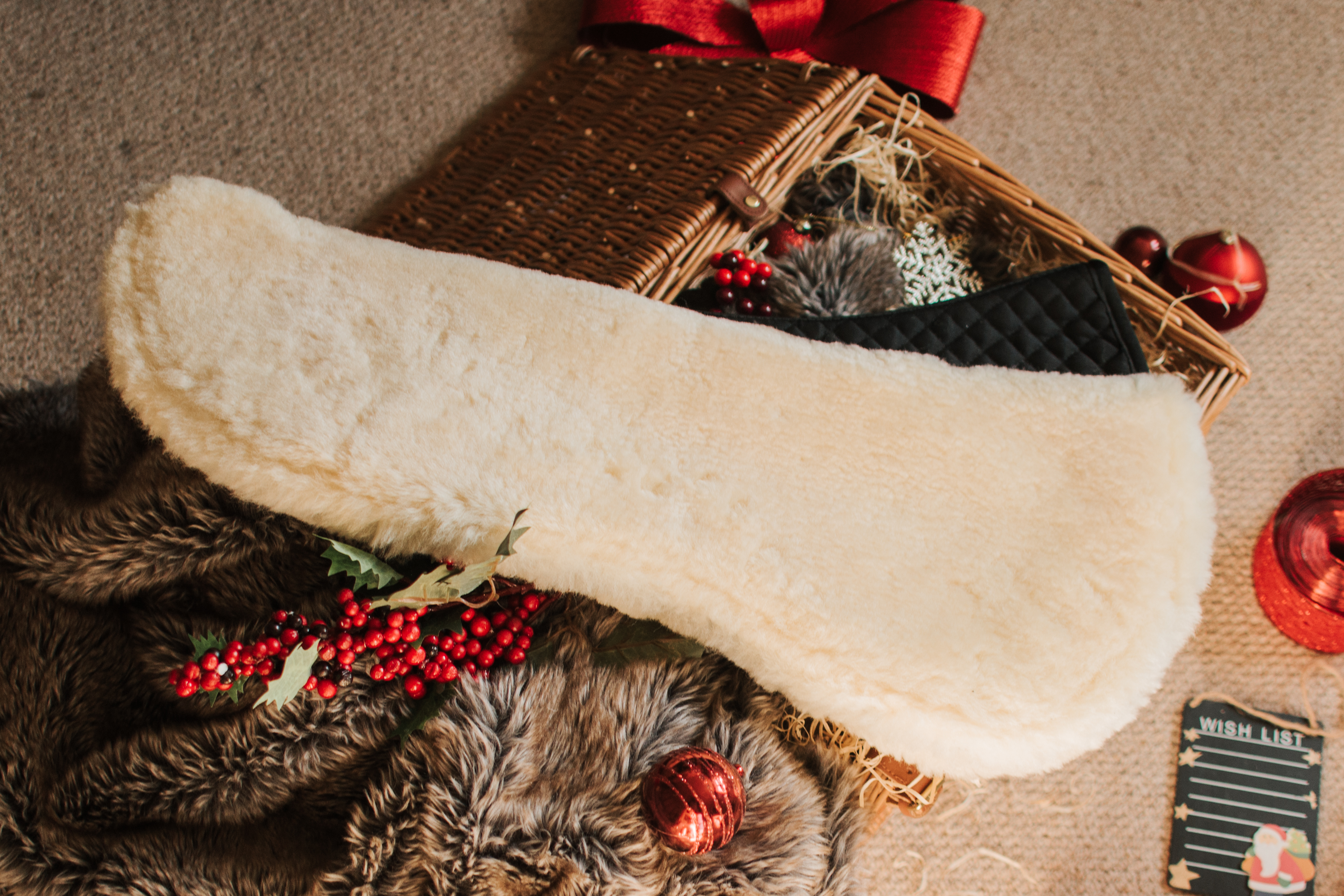 Ebrel French Navy unisex sweatshirt, from Paddock Apparel
Price: £45 (Free UK delivery on orders of £65 or more)
Description: Made from 85% organic cotton and 15% recycled polyester
Sizes 3yrs - 14years and XXS - XXXL
Available in Stargazey: Spearmint: Cotton Pink: Heather Grey
Link: https://paddockapparel.co.uk/products/ebrel-unisex-sweatshirt-french-navy
Last orders: Last order date for Christmas 18th December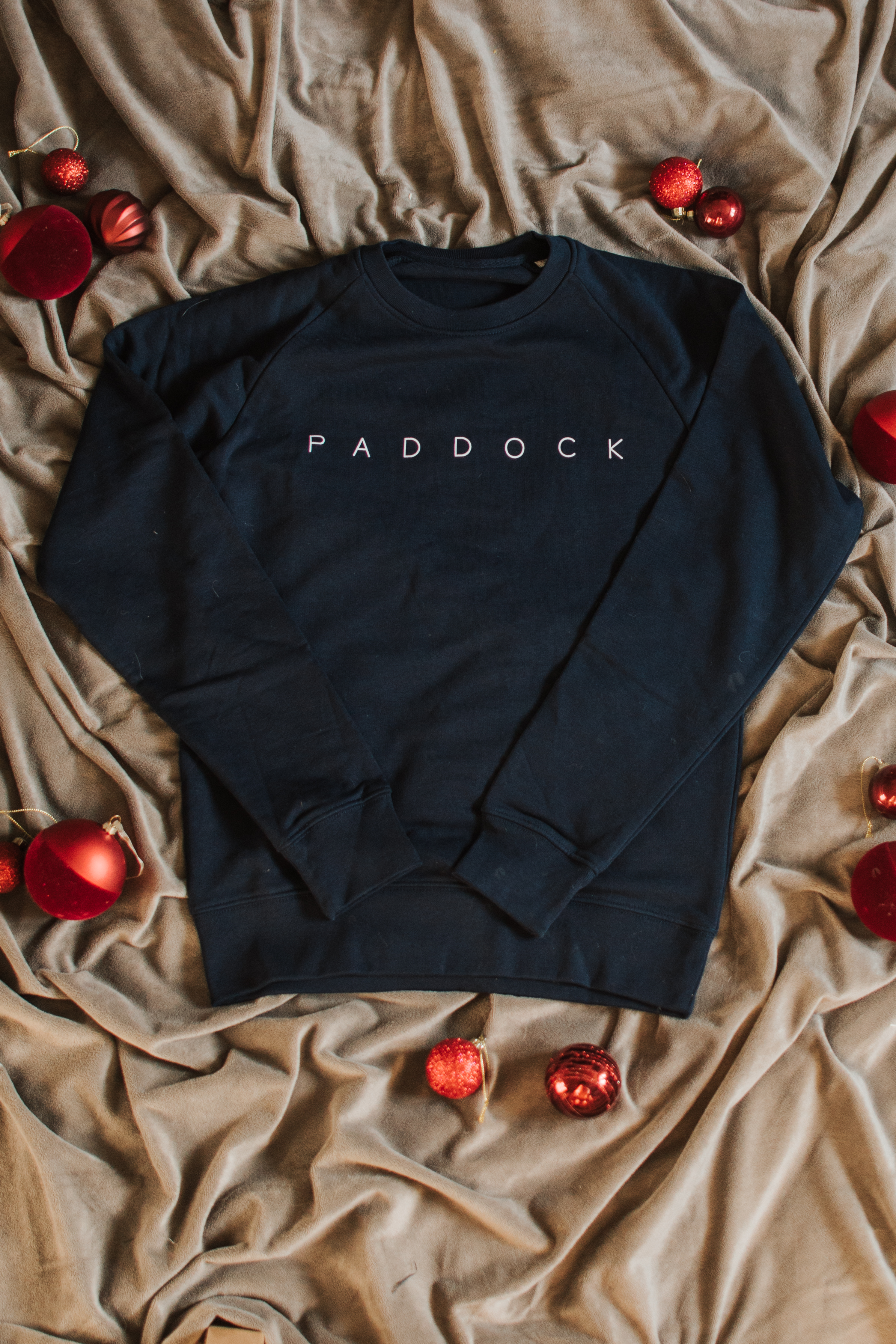 Equine, Canine & Black Background Photoshoot Gift Vouchers
Price: from £75-£125
Description: Laura Ness Photography is a Wiltshire based photographer, but she does travel. Gift vouchers can be purchased for the full shoot or for a credited amount (ie. £30 etc to redeem from a product)
Link: https://www.lauranessphotography.co.uk/
Last orders: Friday 15th December, with e-vouchers are available up until Friday 22nd December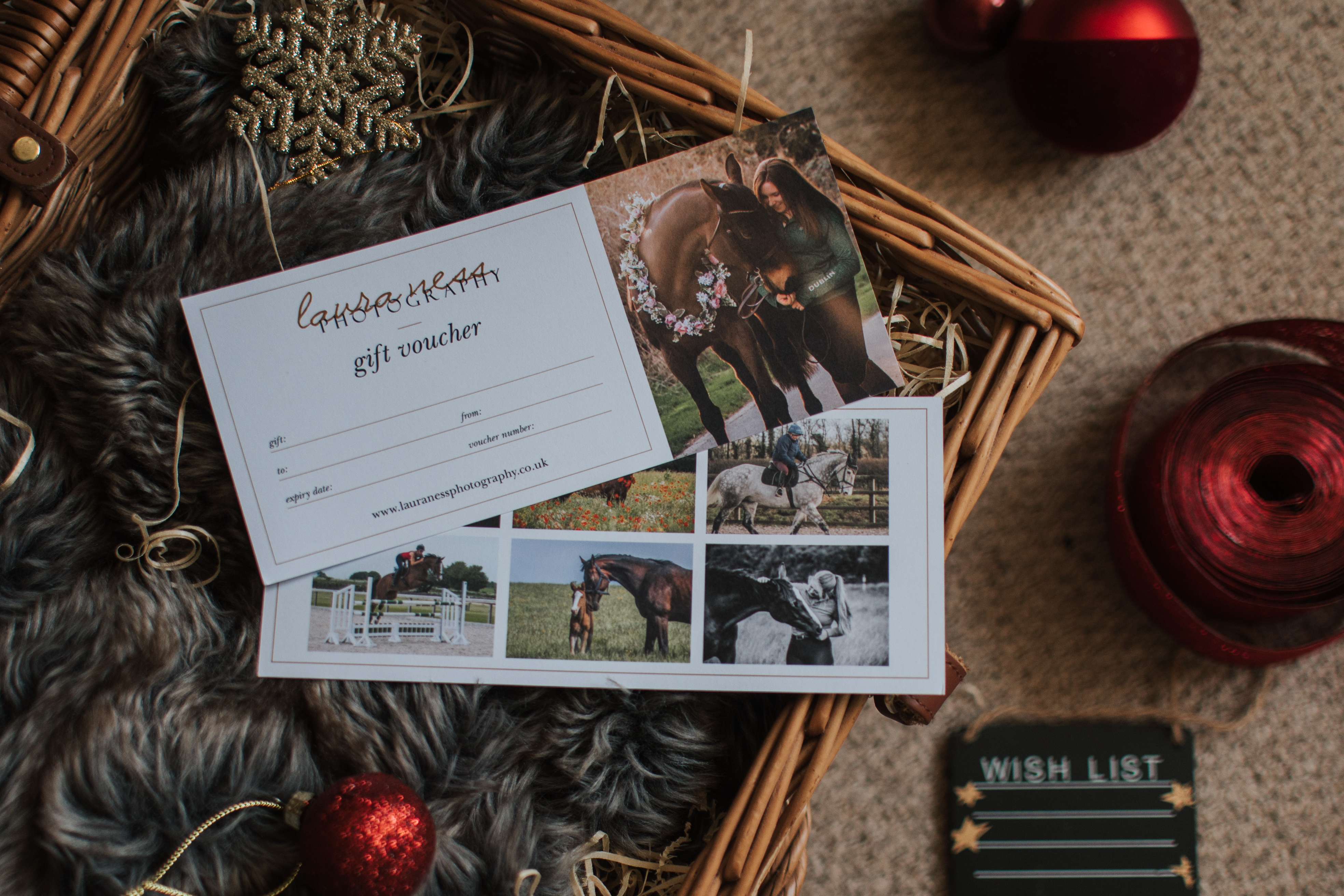 EQ Bands Bundle
Price: £225
Description: The EQ Bands have been made and developed for complete functional training on and off the horse. With ten small loops and two larger loops sewn in, they can be used in a mutitide of very simplistic but incredibly effective ways. Buying the EQ Bands Bundle also gives you access to our exclusive members page with tons of resources and tips on how to get the most of your bands!
Link: https://eqbands.com/products/eq-bands-bundle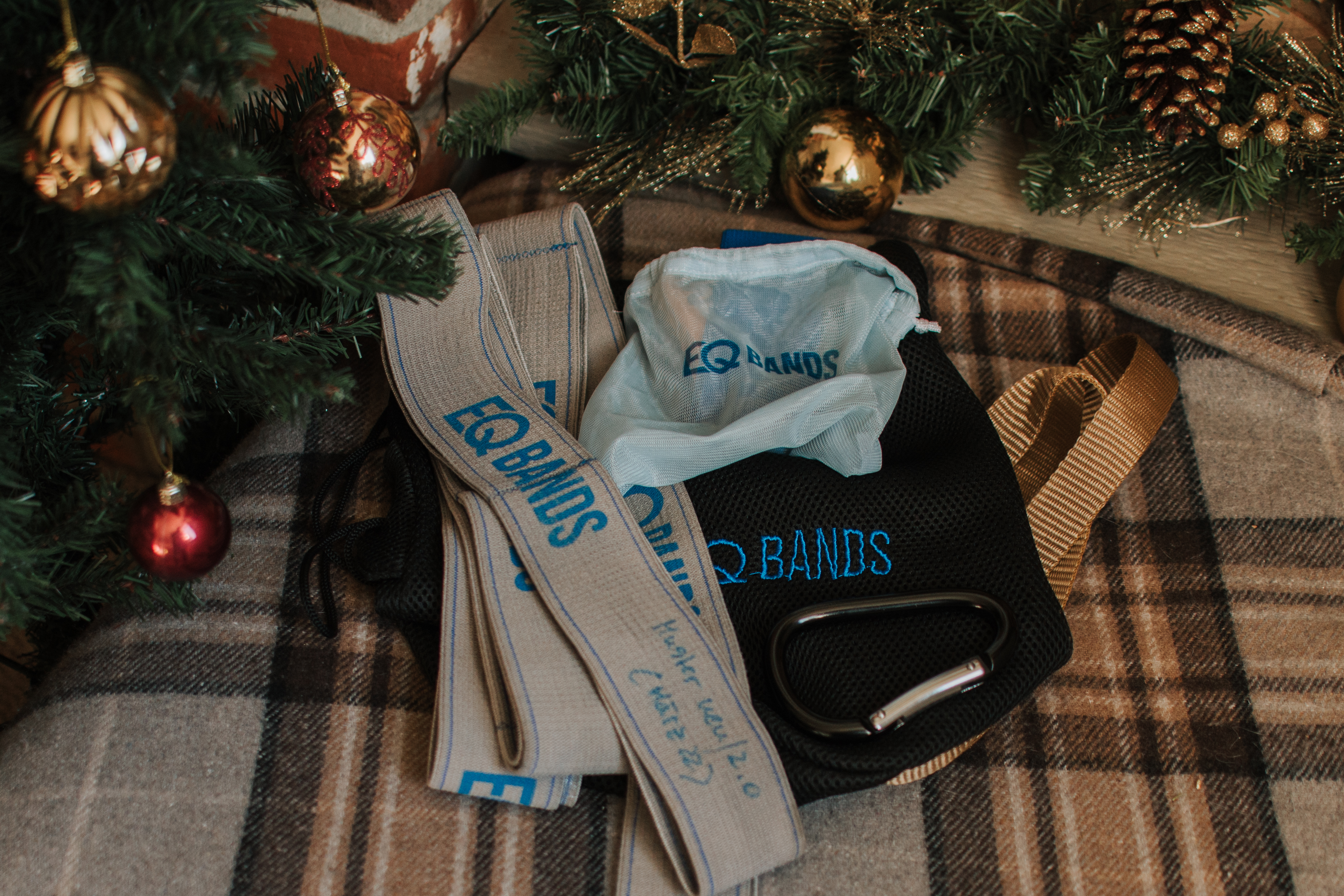 Crunchits Christmas Charity Advent Calendar
Price: £5.99
Description: Enjoy the countdown to Christmas with a special edition Crunchits Christmas Advent Calendar, filled with 24 days of tasty low sugar treats for your horse, pony or donkey to enjoy. With all net proceeds going to Redwings Horse Sanctuary and international charity, Brooke, the Crunchits Advent Calendar is the perfect way to support both charity's work in helping horses and donkeys in need!
Link: https://www.equilibriumproducts.com/product/horse-advent-calendar-christmas-all-profit-to-charity/
Last orders: Order before 2pm on the 30th November to get yours in time for the 1st December to start the countdown to Christmas!